Pre-Lease Your Apartment At
East Bank Starting Spring/Summer 2024
J.C. Hart Company, in partnership with Republic Development, is proud to develop, build and manage our newest Noblesville apartment community, East Bank. Pre-leasing will begin in Spring/Summer 2024. The property will provide 219 apartment homes, a clubhouse, luxury amenities, parking garage and retail space all located in the heart of Downtown Noblesville, IN, along Conner St, west of S. 6th St., on the east side of the river. Units will be a mix of studio, one and two-bedroom flats. With more than 40 years of experience in creating deluxe living spaces in Indiana, it is our purpose to provide an enjoyable living experience. We look forward to having that opportunity yet again with the East Bank community.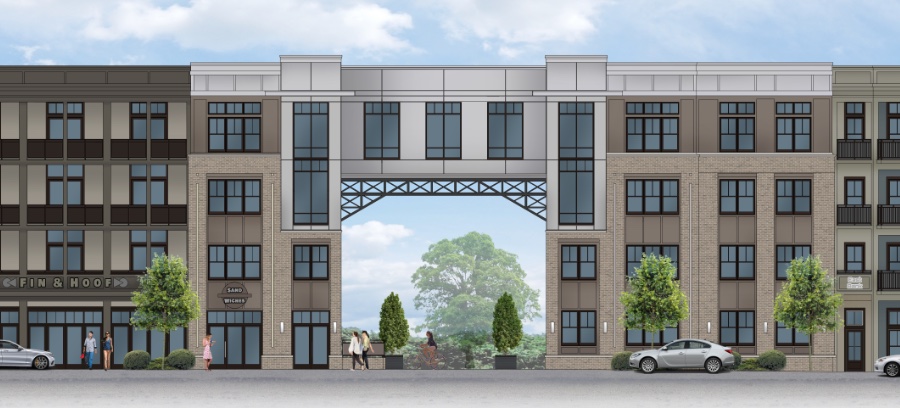 Live In A Convenient Location
East Bank is more than just an apartment complex, it's a community. Situated near S 6th St & Conner St, living at East Bank puts you a stone's throw from Noblesville Riverwalk, delicious dining spots like Rosie's Place, and is in the center of one of the most vibrant parts of the greater Noblesville area.